In this SAP MM tutorial, you will learn the step-by-step process to define material staging areas with proper screenshots.
What are Material Staging Areas?
SAP material staging is the process of issuing raw materials or semi-finished goods from the production or the receipt of the goods storage location to the assembly or manufacturing storage location.
How to Define Material Staging Areas?
Please follow the steps below for material staging areas:
Execute transaction code SPRO in the SAP Command Field.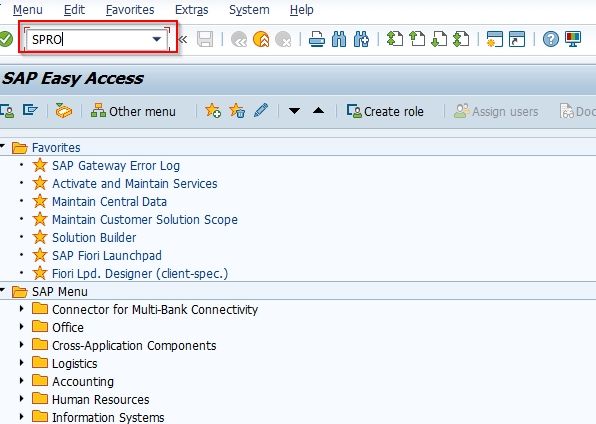 Next, click the SAP Reference IMG button to proceed to the next screen.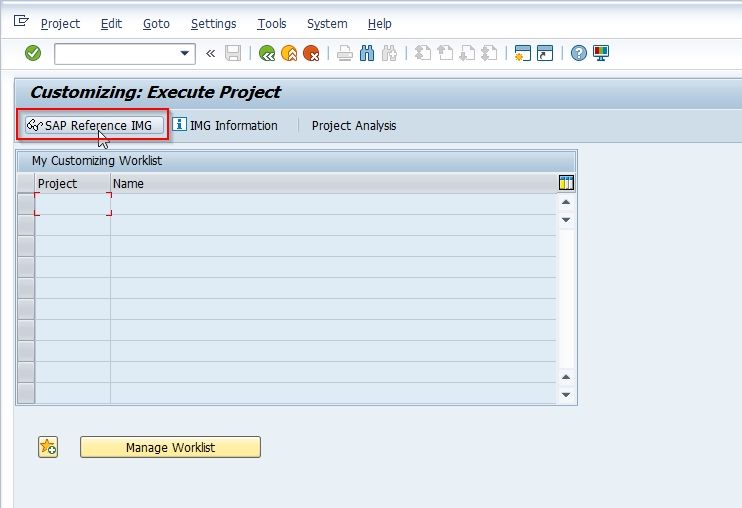 Now navigate to the following SAP IMG path:

SPRO > Logistics Execution > Shipping > Picking > Lean WM > Define Material Staging Areas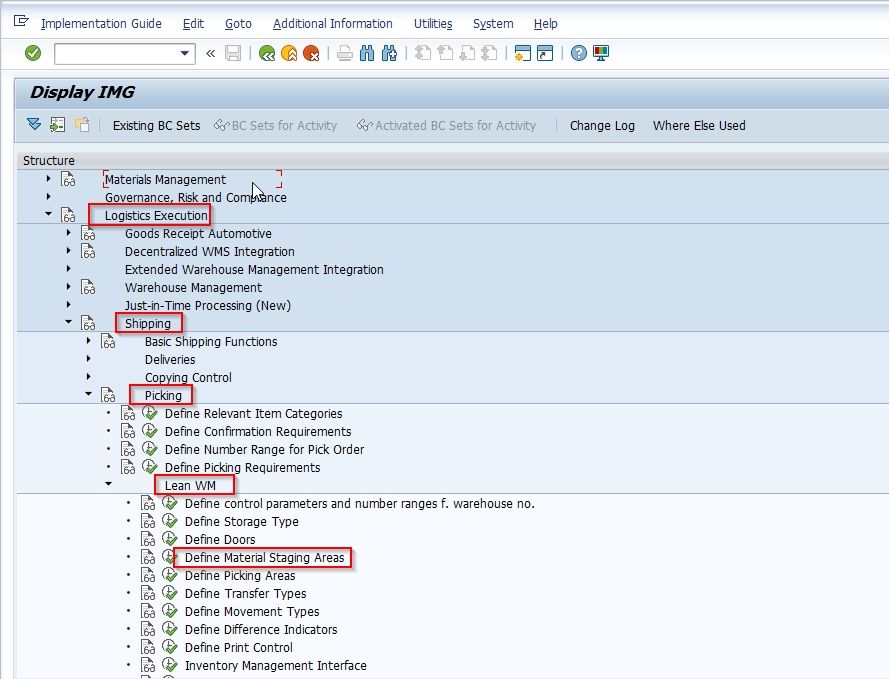 Next on the Change View "Material Staging Areas": Overview screen, you will see the list of previously defined Material Staging Areas.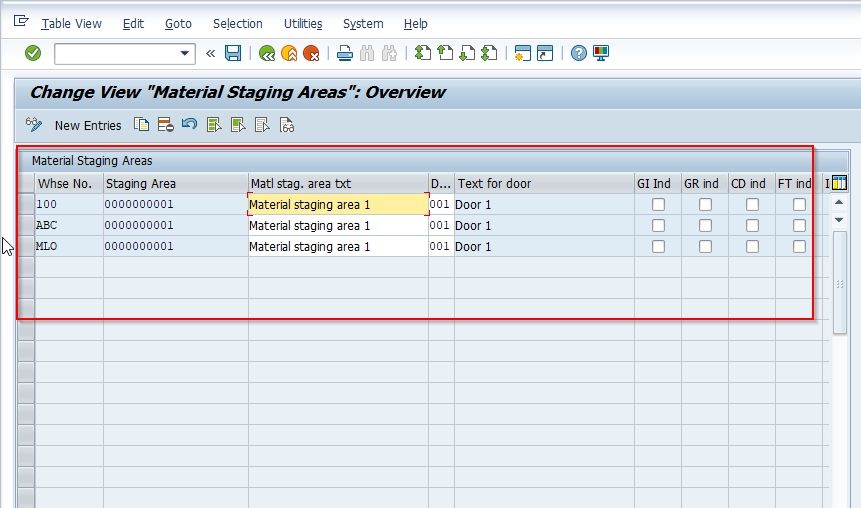 Now click on the New Entries button to define the new material staging areas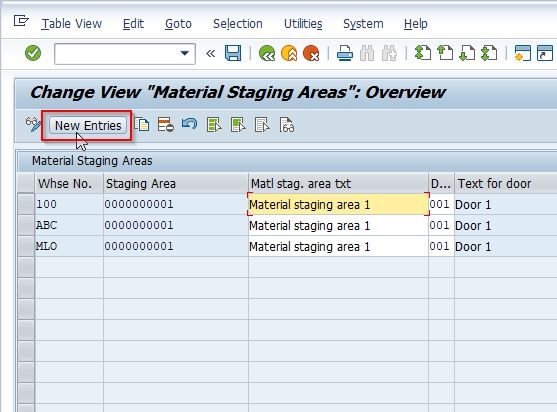 Now input the following details of the new material staging area to your requirement as shown in the image below: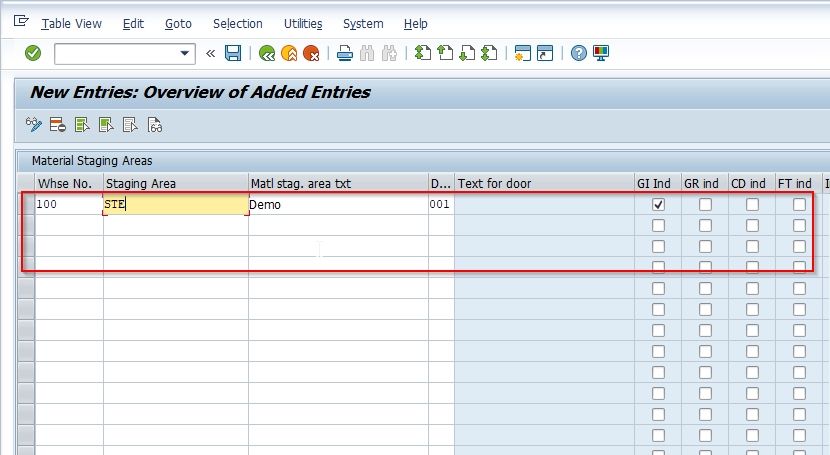 Next, click the Save button to save the new configuration.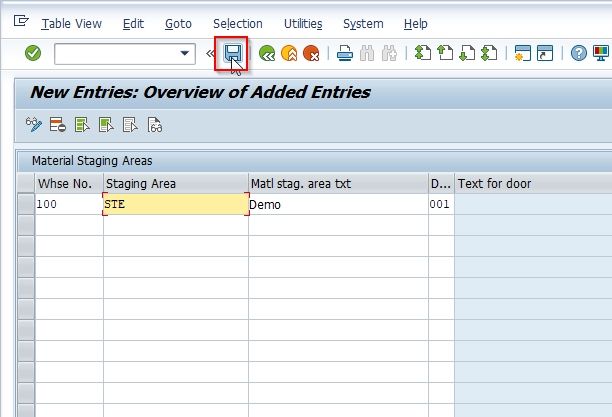 Next, select your Customization Request id and press Enter key to proceed.

The status bar displays a message Data was saved on the bottom of your screen.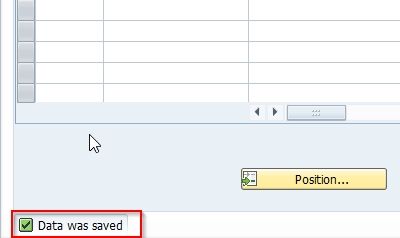 You have successfully created new Material Staging Areas in your SAP system.