In recent years, Python has grown into a worldwide popular programming language. Users can use this language in almost every domain, where machine learning can build websites and software testing.
Any developer or non-developer can use this programming language. This article is all about the Python programming language.
What is Python
Python is a general-purpose language. It implies Python creators designed it for use in several applications, which includes software, machine learning, data science, web development, automation, and getting stuff typically done.
Python is one of the most popular programming languages. This language has developed everything from the algorithm for Netflix's recommendation to the software that regulates self-driving cars.
Programmers, including non-programmers, can use this language to build several myriad programs, and this language is not specialized for any particular problem. This versatile programming language has become the most-used language in the world.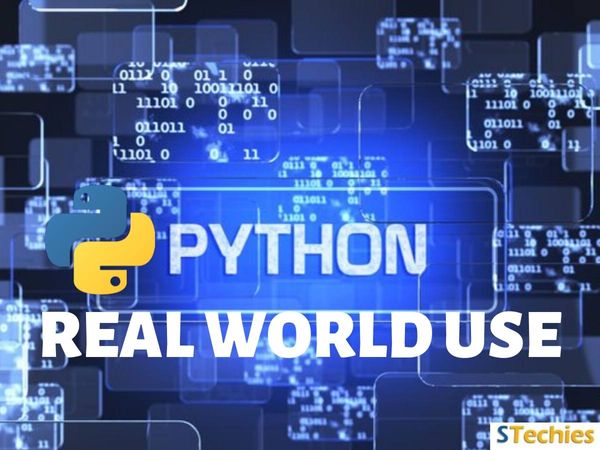 Where do users use Python?
Users can commonly use Python for creating software and websites, machine learning, task automation, data analysis, and visualization. Many non-programmers, such as scientists and accountants, have embraced Python programming language for several everyday tasks because of its versatile nature, like managing finances, etc.
Since this programming language is easy to learn and understand in contrast to other languages, it has become one of the most popular languages in the programming world.
Some uses of Python are as follows:
Users can use Python for multi-purpose.
Users can use Python in Data Science.
As Python is versatile, many non-programmers like accountants and scientists use this in their day-to-day activities.
Many large and well-developed companies prefer to work with those programmers who are experts in Python as they can build programs using Python for a special and essential purpose.
Many users use Python in specialist areas.
Users can also use Python in software testing and prototyping.
Why is Python so popular?
There are many reasons for Python being so versatile and popular among programmers and non-programmers. This article brought some highlighted points or the advantage of Python and what makes this programming language so versatile and easy to use for programmers and non-programmers.
Following are the points that make Python one of the popular programming languages:
When programmers use Python, they find it easy as it has a simple syntax that simulates natural language. So it becomes easier to read and understand for non-programmers too. Also, using its simple syntax, programmers and non-programmers can use this to create projects and helps to bring faster improvements to them.
Due to its versatile nature, every programmer can use Python for several purposes, which includes web development and machine learning.
This programming language is beginner friendly. It implies Python makes coding easy for beginners and is popular for entry-level programmers.
Python is open source, which indicates users can use it anytime and anywhere as it is free to use and distribute and also meant for commercial purposes.
Python includes a collection of libraries and modules, a set of built-in code that third-party developers have created to extend Python's capabilities which are becoming vast and developing.
There is an extensive and active community in Python that contributes to Python's pool of libraries and modules and functions as a valuable resource for other programmers. The vast support community indicates that if programmers head towards a stumbling block or error, encountering a solution is moderately easy using Python.
Python Syntex
print ('Hello World');
Conclusion:
Python is simple and understandable to all programmers and non-programmers. We hope this article has catered to an explanation of Python programming language and its details. This article also talks about the various use cases of Python and the different advantages in different fields.