In this SAP tutorial, we will learn the step-by-step procedure to perform the settlement of internal orders to Cost Centers with proper screenshots. Once ane job is finished the SAP user needs to settle the costs to one or more receivers like cost centers, fixed assets, etc.
SAP IMG PATH to Settle Internal Order

Accounting → Controlling → Internal Orders → Master Data → Special Functions → Change.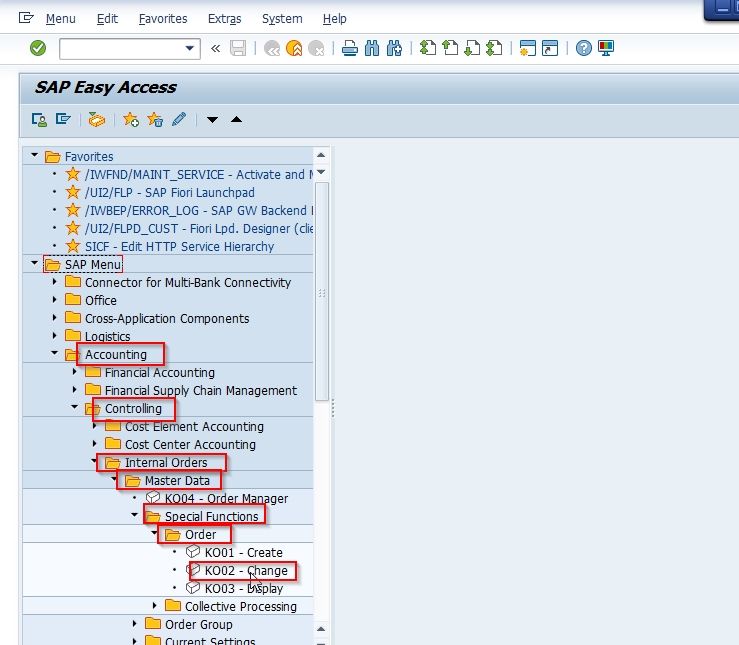 How to Perform Settlement of Internal Order?
Please follow the step below to settle the internal order in SAP CO
Execute t-code KO02 in the SAP command field as shown in the image below: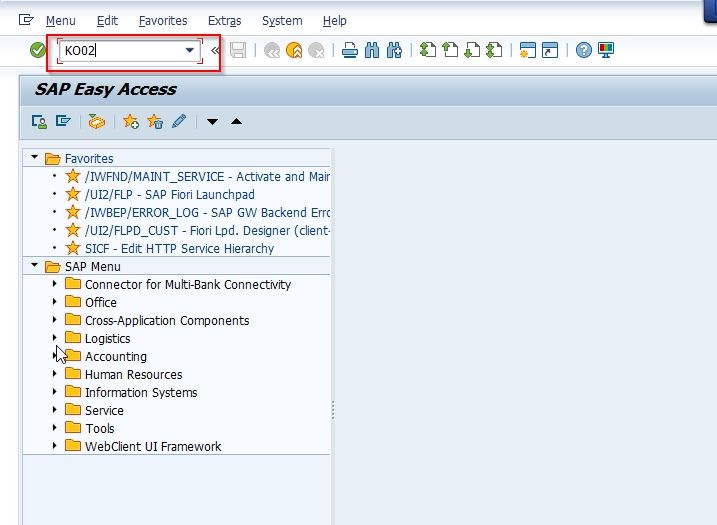 Next, choose the Order number for which settlement is needed to be done and press Enter key.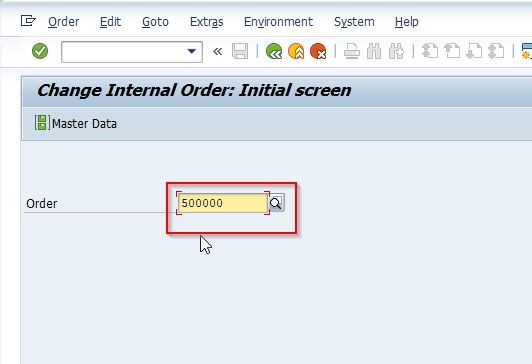 Now click the Settlement Rule button to create a new settlement rule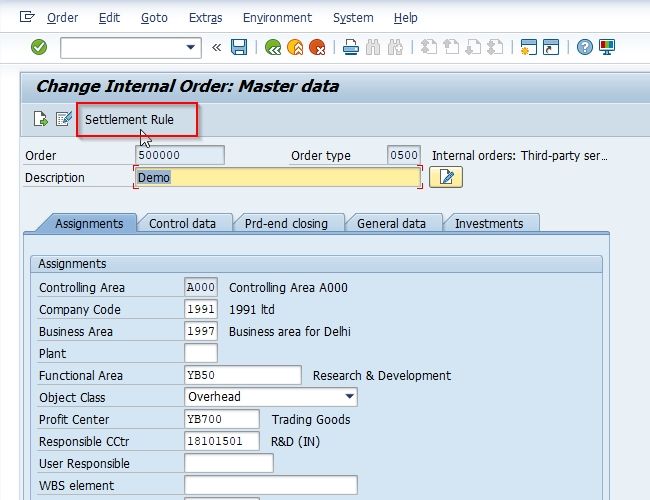 On the next screen enter the following details
Category: Specify the 'CTR' for the cost center.
Settlement: Specify the Cost Center in which the Order is to be settled.
Enter the percentage amount that has to be settled.
Select PER (periodic settlement) as the settlement type.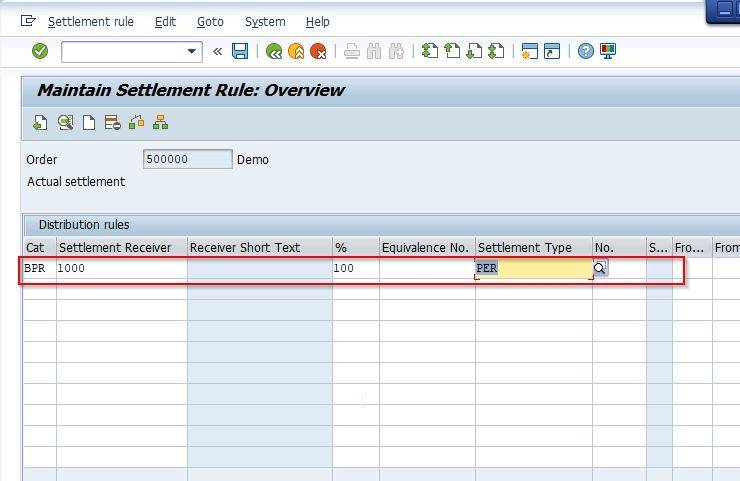 Once all the details are specified click on the Save button to save the new settlement rule.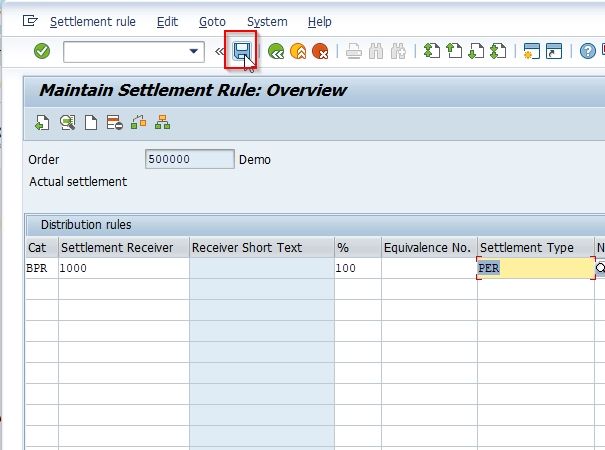 Now go back to the SAP Command field and execute-code KO88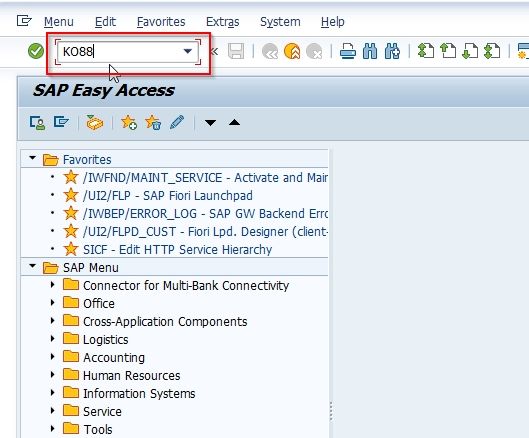 Now on Actual Settlement: Order screen enter the following details
Order for which the new settlement rule is created.
Period for settlement.
Fiscal Year
Uncheck the Test Run checkbox.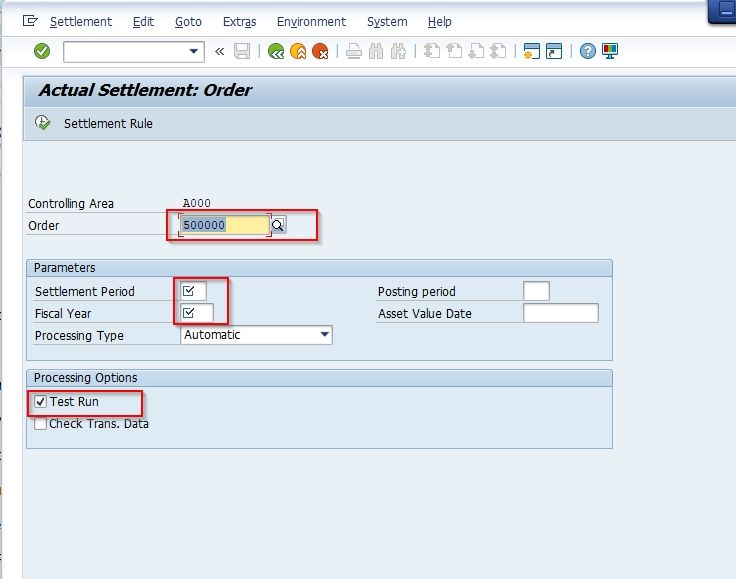 Next click on Execute button on the top to run the settlement.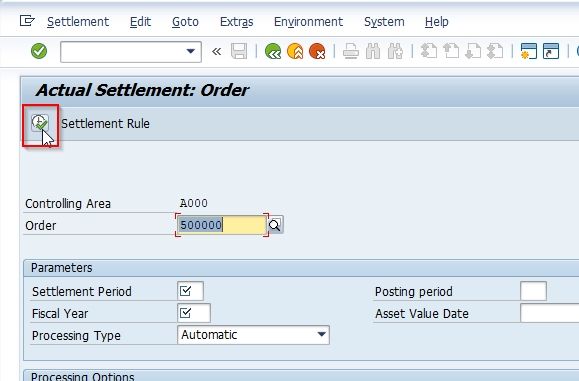 On the next screen click the Continue button and you have successfully maintained settlement for internal order.