This SAP PM tutorial explains to the SAP users the step-by-step procedure to assign a Factory Calendar to a Plant in the SAP ERP system with proper screenshots.
Once the user has created a new Factory Calendar in the SAP system, the user next needs to assign the newly created factory calendar to a plant in SAP. This assignment is required so that every plant can schedule its task according to the calendar.
Read Here:Create Factory Calendar in SAP
How to Assign Factory Calendar to Plant in SAP?
Please follow the steps below to assign a factory calendar to a plant in SAP:
Execute the t-code OX10 in the SAP Command Field as shown in the image below: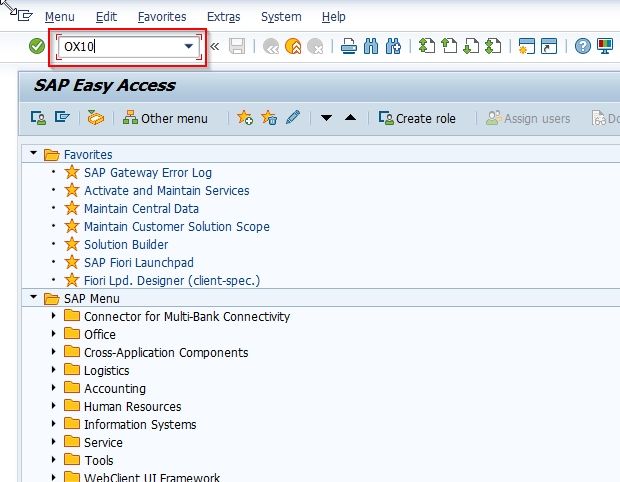 Next, click the Position button,enter the plant key TKKL (or any plant that you want to assign the factory calendar), and press the Enter button, so that the plant code displays on top of the SAP screen.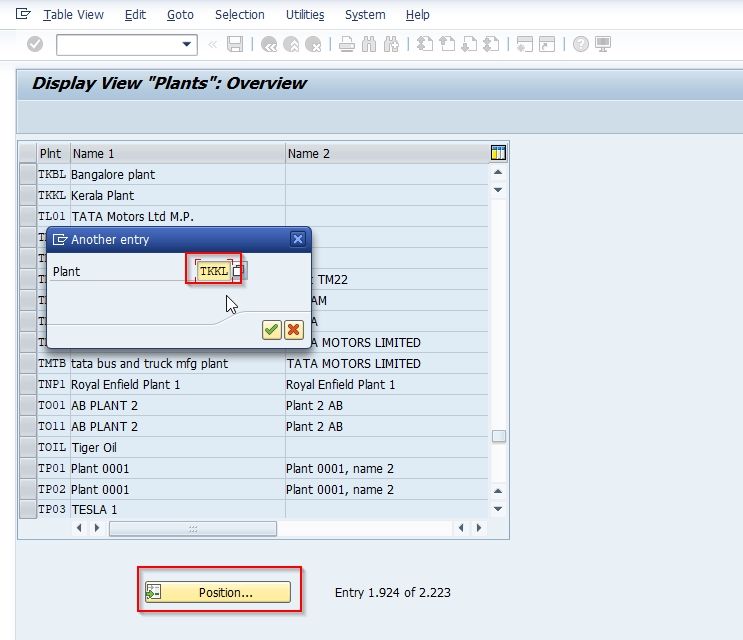 Now select the plant key and click on the Detail icon (magnifying glass) present at the status bar to display the details.
Now on Change View "Plant": Details screen scroll down and enter the factory holiday calendar key in the field Factory Calendar as shown in the image below.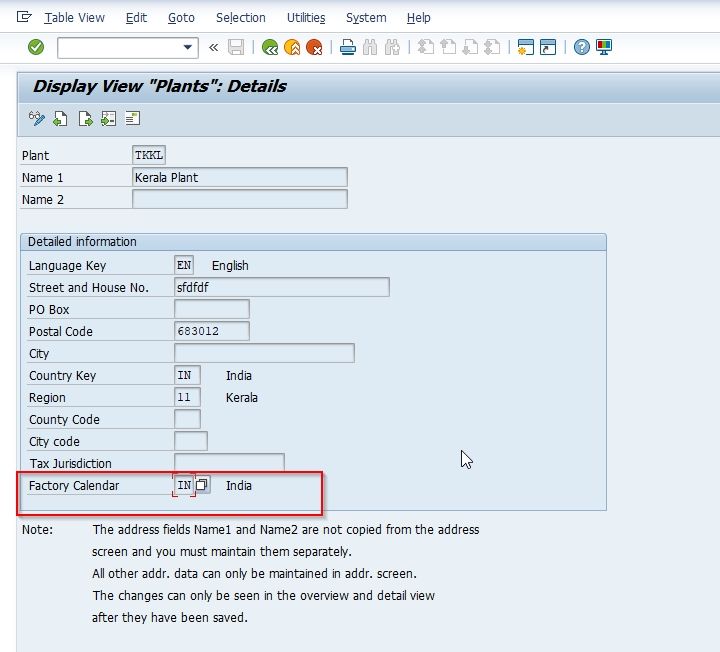 Once the assignment of the calendar is done, click the Save icon to save the new configuration details.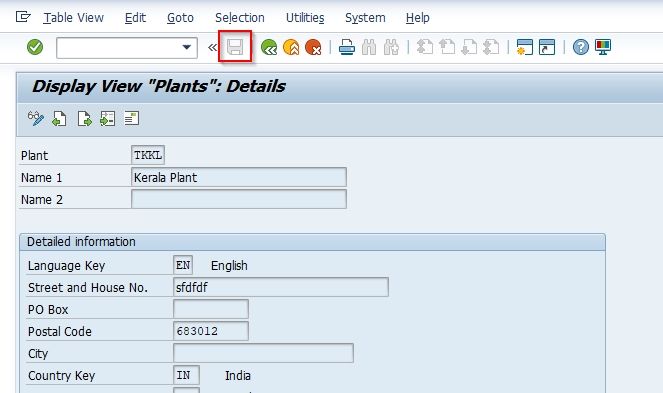 A message Data was saved will be displayed on your screen implying that the new configuration has been saved in your SAP system.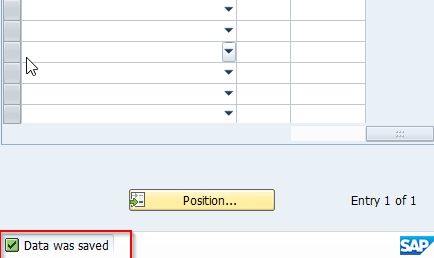 You have successfully assigned the factory calendar to a plant TKKL in the SAP system