In this SAP IM (Investment Management) tutorial, the SAP users will step-by-step process for how to create investment program types in SAP with proper screenshots.
What is Investment Program in SAP?
An investment program is SAP IM is the budgeted costs for the capital investments of the organizations in the form of a hierarchical structure.
How to Create is Investment Program in SAP?
Please follow the steps below to create an investment program in SAP:
Enter t-code OIT3 in the SAP command fields and Execute it.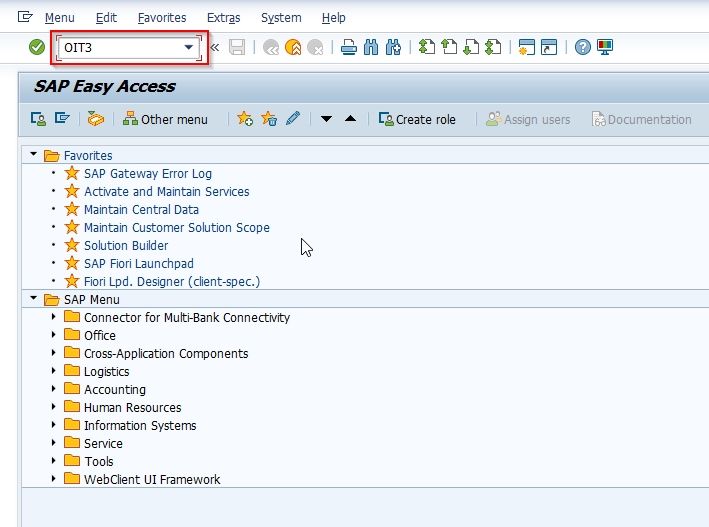 OR Navigate to the following SAP IMG path

SPRO > IMG > Investment Management > Investment programs > Master data > Define program type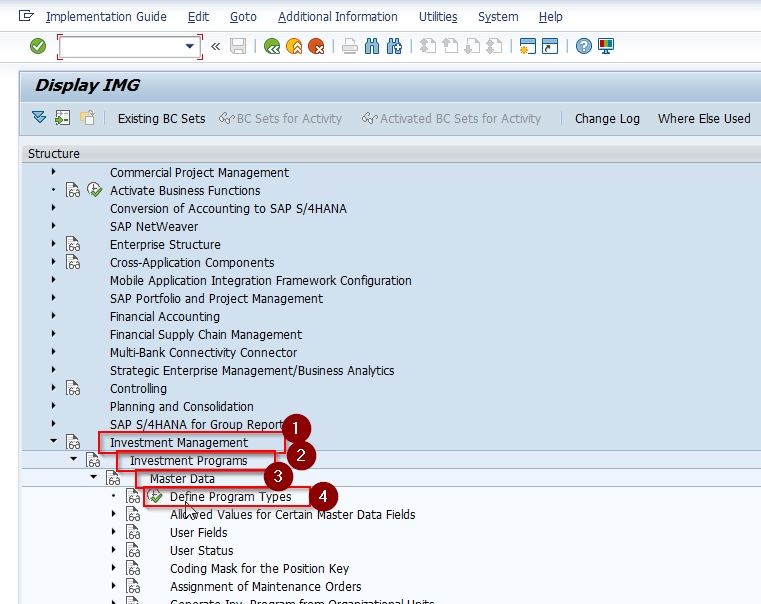 Next on Change View "Investment program types": Overview you will see the list of previously defined investment types in SAP.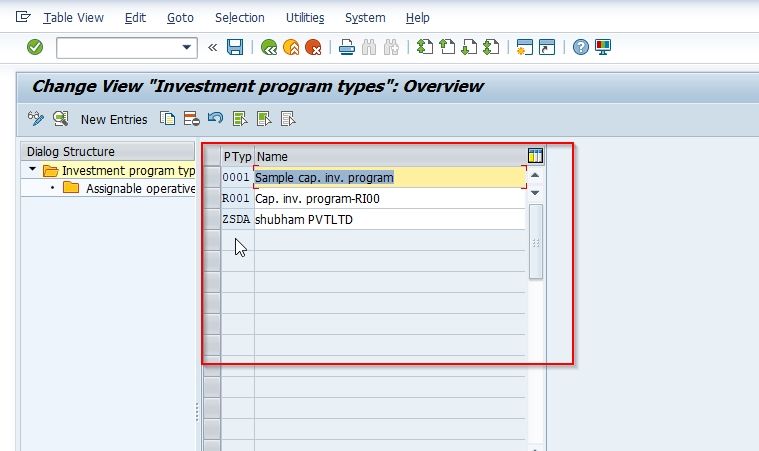 Now click the New Entries button to create a new Investment Program type in SAP according to the requirements of your organization.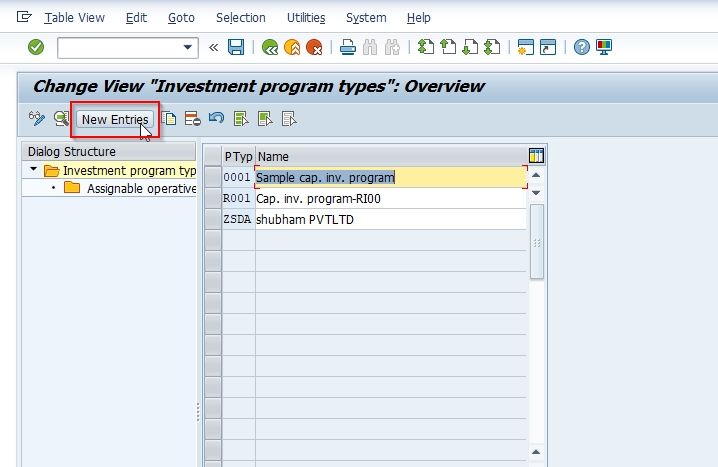 On the new entries program types screen, update the following fields
Program Type: Enter the 4-digit alphanumeric key and specify a short description that identifies the investment program type in SAP.
Budget profile: Update the budget profile key from the list that controls the view of the SAP IM budget.
Plan. profile: The planning profile controls the investment management planning. Update the plan. profile key from the drop-down list.
Status Profile: It controls the activity of investment at the program position level (this is an optional field).
Representative form: It controls how the programs and assigned measures are viewed during investment planning and budgeting. Choose the appropriate ID from the list.
Object Class: This field manages the investment programs.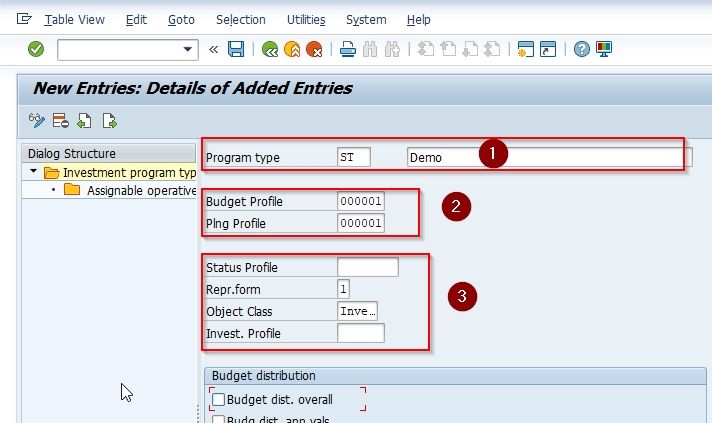 Now under the Budget Distribution section check both the option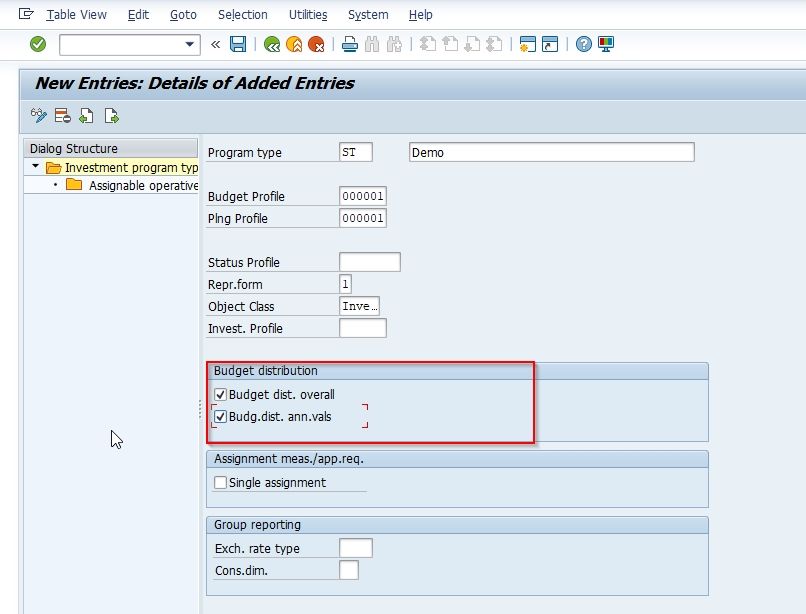 Under the Group Reporting section update the exchange rate type method key.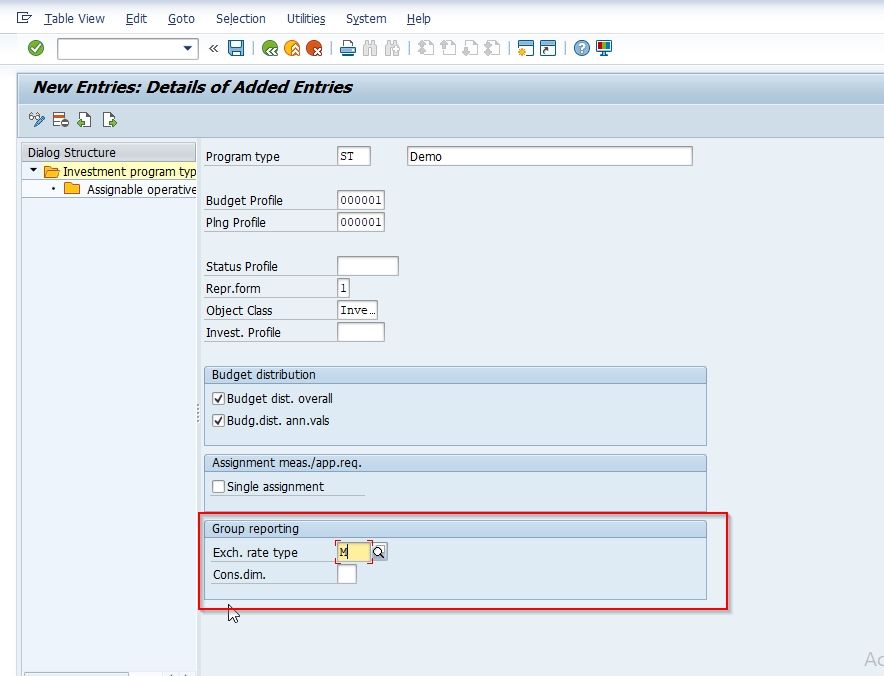 Once all the details are entered click the Save button to save the investment program in SAP.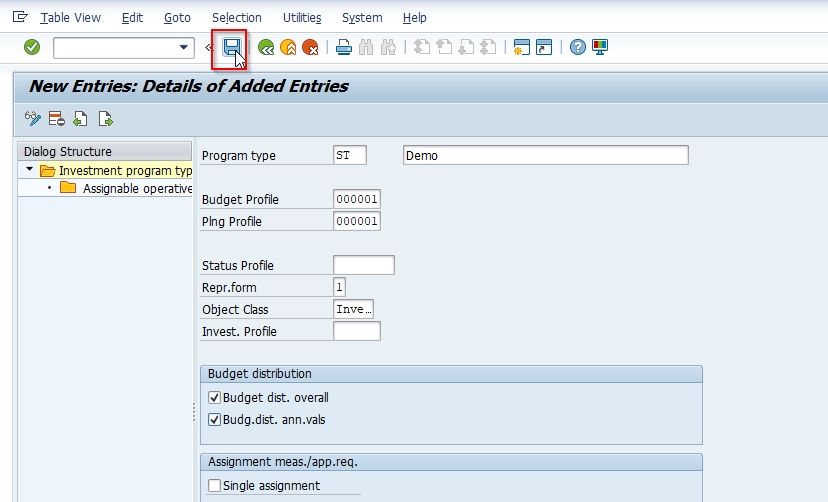 You have successfully created a new investment program in your SAP IM system.