This SAP IM (Investment Management) tutorial, explains the step-by-step procedure to define a new Investment Profile in your SAP system with proper screenshots.
What is Investment Profile in SAP?
The investment profile in SAP is defined to be used as a default while creating individual work breakdown structure (WBS) elements. In case the WBS elements are not to be capitalized, the SAP user can manually remove the investment profile from the Investment tab page.
Transaction Code to Define Investment Profile: OITA
SAP IMG PATH:
An SAP user can define an investment profile by using the following navigation method:

SPRO > SAP Reference IMG  > Investment management > investment orders > Master data > Define investment profiles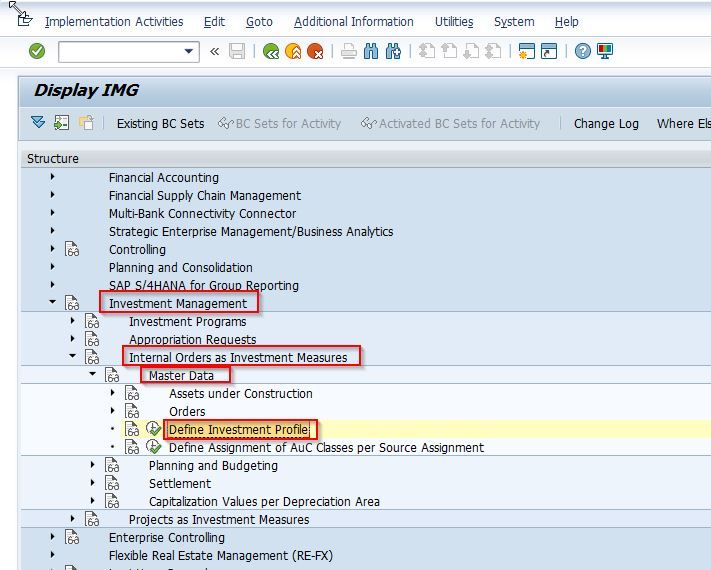 How to Define Investment Profile in SAP?
Please follow the steps below to define a new investment profile in your SAP system:
Enter t-code OITA in the SAP command field and Execute it.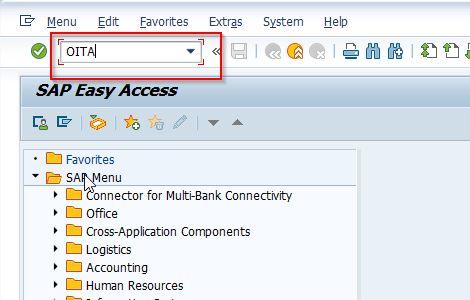 Now on the Activities popup click the Define Investment Profile activity to proceed.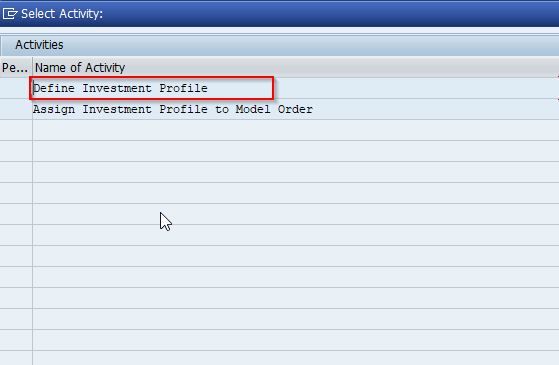 On the Change View "Investment profile": Overview screen the user will see the list of previously defined Investment profiles in their SAP system.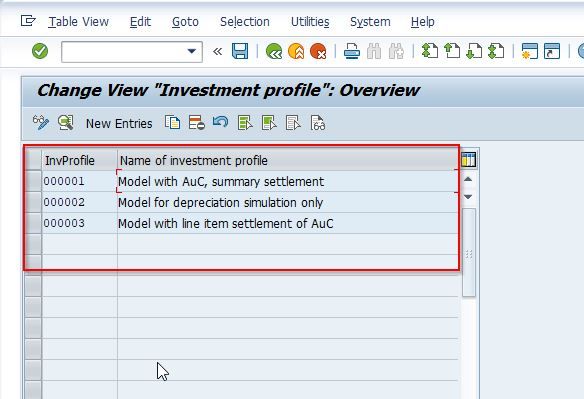 Next, click the New Entries button to define the configuration for the new investment profile.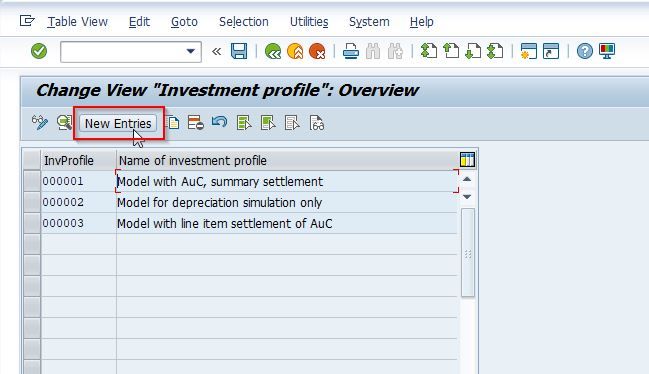 Now on New Entries: Overview of Added Entries please enter the following details:
Investment profile: Enter New Id (upto six characters alpha-numeric) and its description about the new investment profile in SAP.
Manage AuC: If chosen, the system determines the one asset under construction for each assigned measure.
AuC per source structure/assignment: If chosen, the system determines the asset under construction (AuC) to be settled based on cost element origin assignment.
Investment measure asset class: Enter the asset class of the asset under construction that the user wants to be created automatically.
Fixed asset class: If chosen, the user will not have the authorization to change the asset class during AuC creation.
Settlement: The SAP systems give two types of settlements for investment orders i.e summary breakdown and line item settlement and list of origins.
Simulated asset class: Enter the default asset class so that the system can use the class during simulation.
Fixed default class: If chosen, the user will not change the asset class investment measure creation.
Ident.valuation: The system allows the allocation of planned depreciation costs arrived from cost centers, asset classes, and start-up dates.
Types of distribution rules: Choose the required distribution rule.
Comparison value for amount distribution: Choose according to your business requirements.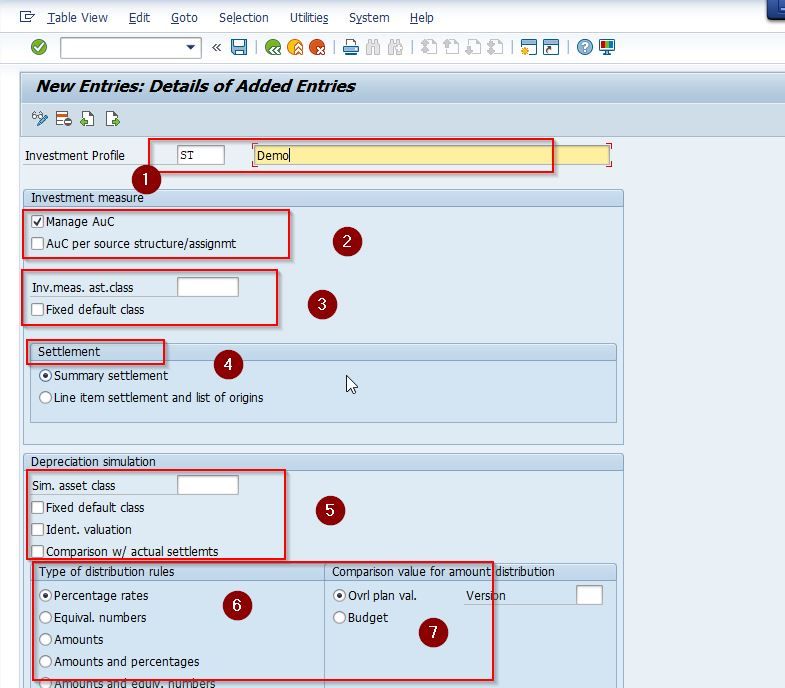 Now once all the details are entered, click on the Save button to save the new configuration of the defined investment profile.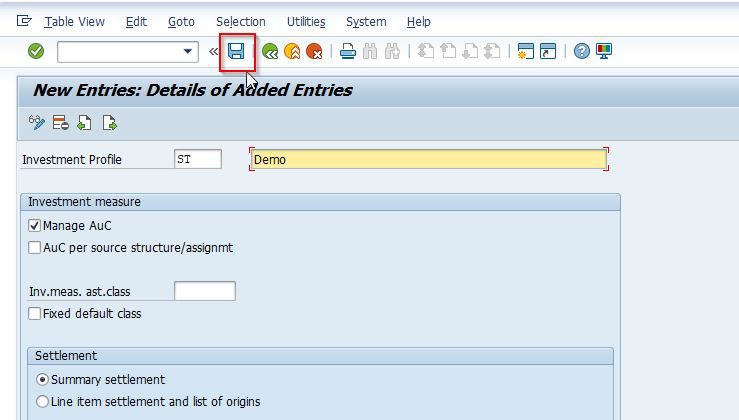 Next, select your Customization Request id and press Enter to proceed.

Now a message Data was saved will be displayed on your screen indicating all the details have been saved successfully into the system.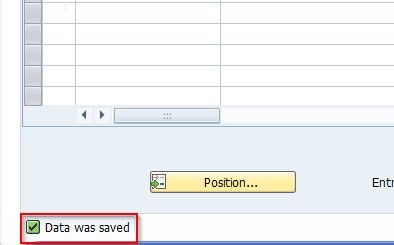 The SAP user has successfully defined the new Investment Profile ST in their SAP system.