This SAP BASIS tutorial will guide SAP users on the step-by-step procedure to perform Document Reversal using t-code FB08 with proper screenshots.
How to Perform Document Reversal in SAP?
Please follow the step-by-step procedure to perform document reversal in the SAP system:
Execute t-code FB08 in the SAP command field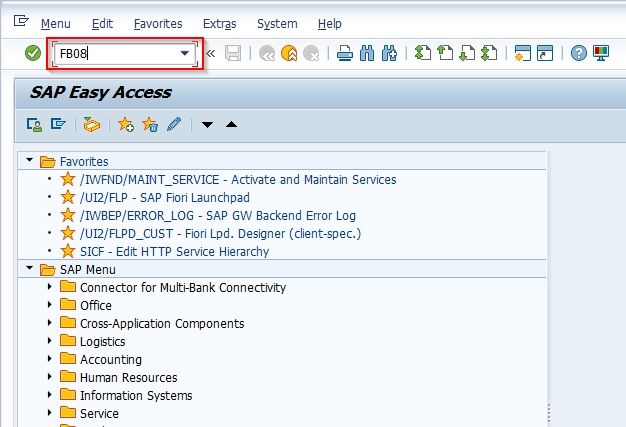 On the next screen enter the following details as shown in the image below:
Document Number: Specify the Document Number for the document that has been to be reversed
Company Code: Specify the Company code of the Document you are posting
Fiscal Year: Specify the Fiscal Year of the Posting
Reversal Code: Choose the Reversal Code that identifies the reason for the reversal
Posting Date: Specify the Posting Date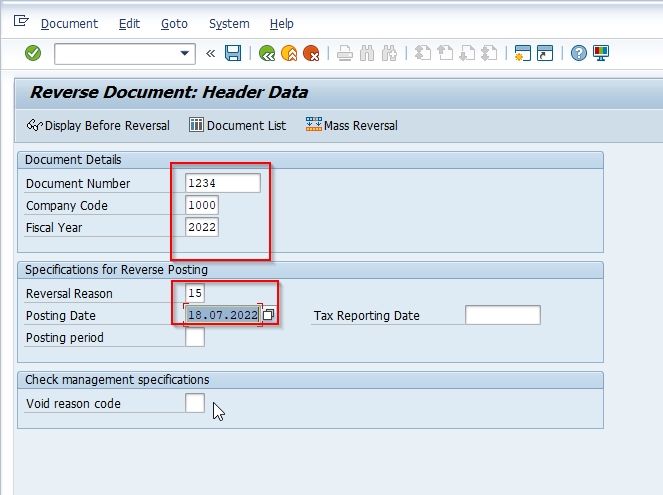 Note: If the Document has allotted a check for payment, specify the reason code to Void the Check.
On the next screen click the Display before reversal button to check the document
Now check the document for the error
Next, navigate to the previous screen and click the Save button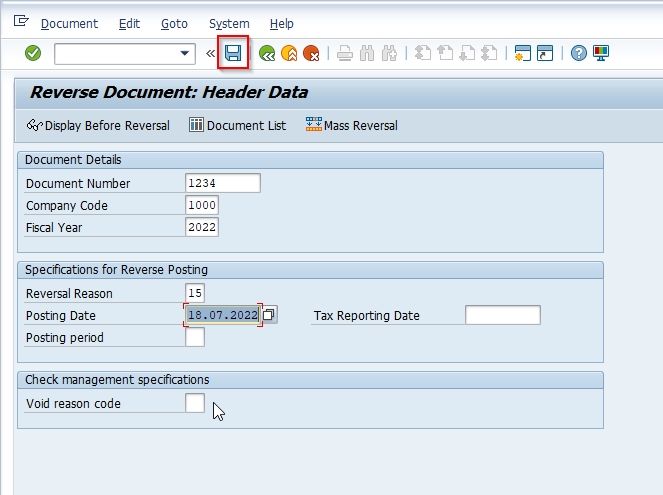 A message will be displayed on the screen's status bar for the Reversal Document Number as shown in the image below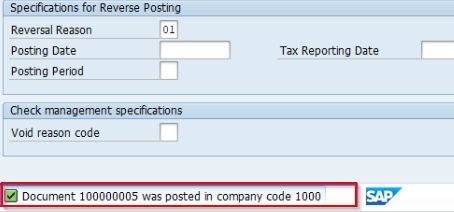 You have successfully performed the document reversal in SAP.