SAP FICO module is very powerfully built module which covers almost all business process encountered in various industries. This module is widely implemented modules in SAP and is the best design module for reporting both externally and internally accounting processes. The primary objective behind this is to gather and record all the financial transactions that are posted by an entity and produce financial statements which are accurate at the end of the trading period.
SAP Financial Accounting offers highly incredibly complex techniques for finance related transactions reporting and better handling of records and accounts. It is most appropriate for professionals who have a desire of excelling in the field of finance and accounting. These days many banks, administrators, stock holders, tax authorities and even managers are using and utilizing the external reports generated by SAP FICO with their specific requirements. SAP FI integrates diverse modules and generates a single system for the entire organization. While SAP FI draws data for external reporting procedures, SAP controlling module focuses on data for internal users. SAP FICO module helps the managers of the company to access real time financial position of the company by fulfilling all the accounting and financial needs of the company.
Why learning SAP FICO?
Finance is the most important and critical part of every business. SAP FICO helps the enterprises upgrade their financial management. It aims at the perfect management of the finance. Using man power to manage the entire financial accounting is quite hectic, stressful and complex. Sap FI module helps in releasing the stress from manpower by handling the financial and accounting requirements of a company better also allowing them to review the financial status of the company in real time market. These are the reason SAP FI module has emerged as most popular module successfully implemented in organizations.
Various components that comprise the FI module are:
Accounts Receivable
Accounts Payable
Asset Accounting
Account Consolidation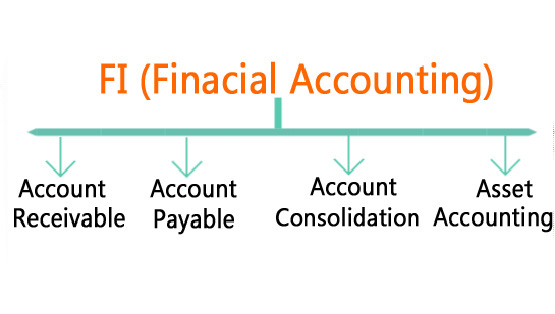 Pre-requisites to learn SAP FICO
To learn SAP FICO, Candidates do not require any specific requirements except a basic background in information technology. Since SAP FICO comes under finance sector so getting a degree in commerce and accounting make it easy to learn. Graduates from other sector can also learn this but its takes sometime to understand the concepts and moreover For MBA students FICO is more suitable and it's also one of the highly paid module in SAP
After the completion of SAP FICO course, one will be able to:

1. Understand the basic concepts and fundamentals of Finance and Controlling modules
2. Understand about General Ledger, Accounts Payable, Bank Accounting and Funds Management and its application in finance analysis
3. Understand about Business Process and how FICO Module work in R/3
4. Apply Implementation Training and Integration with other Modules
5. Apply Real-time Training with End to End Implementation Process
Companies using SAP FICO
Tata Consultancy Services.
Accenture.
Capgemini.
SAVIC.
Wipro
Infodart Technologies.
Infosys