SAP HANA, is the short for "High Performance Analytic Appliance" is known as an in-memory, column-oriented, relational database management system which was initially developed by SAP. This takes advantage of the large main memories and massive parallel processing on multi-core CPU's. This is used for managing almost all the diverse workloads like OLTP, OLAP, structured and unstructured or simple and complex data in a single instance.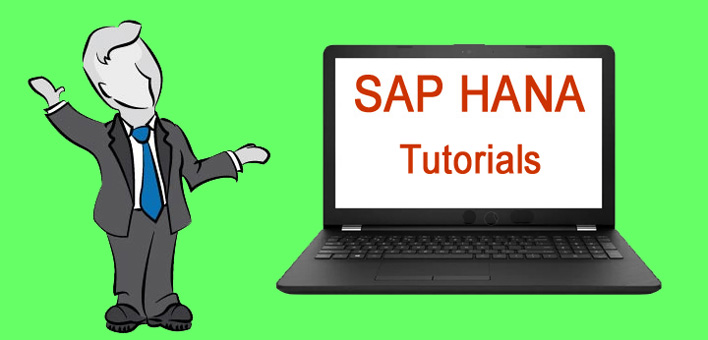 Prerequisites to learn SAP Hana
As such there are no prerequisites for learning HANA however as SAP HANA core is like a relational database, it is always helpful for the user if he knows the Database Concepts and has a basic understanding and know-how of SQL, SAP BW, and ABAP before starting SAP HANA. In case you have covered the above prerequisites then it takes a minimum of 40 days for learning the basics of SAP HANA. However, one can only become an expert in SAP HANA if you have the professional experience.
How to Get HANA Certified
By appearing for the HANA certification test anyone can get certified for HANA. The process for appearing for the test have been listed below:

1) The candidate is first required to contact any authorized training institute and enroll for a course. Online learning is also an option and this is cheaper than any institute
2) The candidate is required to work in a company (employer must be an SAP partner or an SAP customer or have installed SAP but not as a service provider) for 2 years. He is required to work on an implementation project and the latest. Post that he can approach above mentioned Institutes by submitting the required documents and then take the test.
3) You can even learn HANA on his own from our website Stechies and then appear for the exam.
SAP HANA Job Roles
As a platform, SAP HANA can be categorized into three major areas for working on, namely:
Administrator: An administrator is primarily responsible for Database Maintenance, User management, SAP HANA Database Installation & Configuration, Monitoring, Backup & Restore.
Modeler: A modeler should have a fair clue regarding the various data provisioning techniques available for bringing data from different sources to SAP HANA, Data security, building up the information models (modeling objects) based on business requirements, Performance tuning, Different Reporting tools which connects to SAP HANA and much more.
Application Developer: An application developer will be expected to work on programming languages such as JQuery, Java Script, HTML and other languages for building web applications which work on SAP HANA Database platform.
Future Scope of SAP HANA
SAP HANA has already been in the focus of Fortune 500 companies who are dealing with huge data daily. The growth curve of installing and usage of HANA is consistently rising. This feature makes this technology as one of the hot trends in present day job market as well.
SAP HANA is quite efficient and fast also and processes business data in seconds. As such quite a few companies use ERP systems, and most of the popular ERP systems come from SAP and they are compatible with HANA.
For SAP professionals the average salaries are about 8 lacs p.a and the average growth rate of salary every is almost 28%. The average salary for professionals with an experience of 0-3 years is 3.81 lacs p.a and with an experience of 3-7 years 6.18 lacs p.a
Companies using HANA
Here are some of the big companies which use HANA / SAP software
ICS Consultancy Services
Ashok Leyland:
Essar Group:
Vectus Industries
Usha International Ltd