SAP DMS : Document Management System :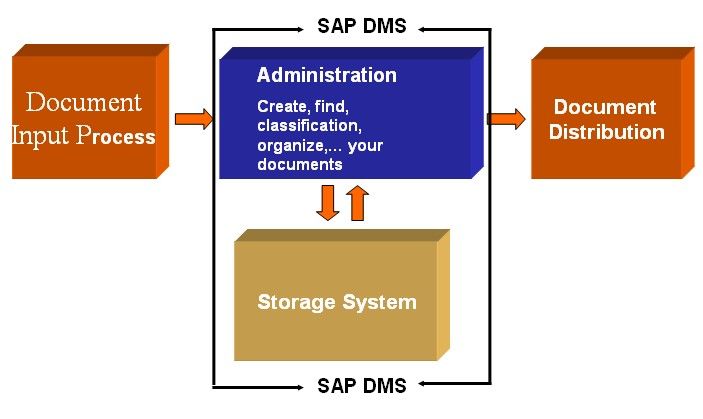 Purchase Order
Search for Documents and Output Them
The module DVS PUR (Purchase Order) enables the automatic identification of all associated documents linked to a purchase order and their subsequent output via a document output management system (DOM) from SEAL Systems.
The access occurs by input of the purchase record number. The document search can be controlled by selection fields.
Several methods of allocation, identification, and selection of documents are provided. The output occurs automatically via a standard default process or by using a dialog after viewing of the detected document list. Additionally the document list can be edited in the dialog or it can be completed in the collection mode by performing additional searches to add other documents.
Both the standard SAP purchase order documents and the selected linked documents can be printed together in one single job.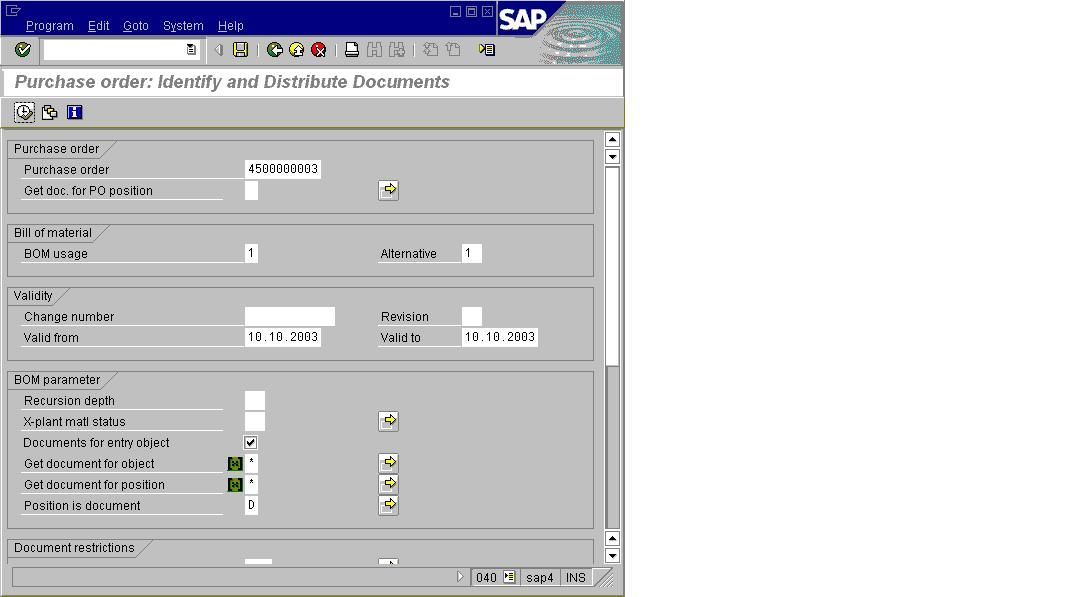 Benefits
The standard procedure, controlled by parameters, replaces customer specific solutions and interactive compilation of lists. Document preparation becomes quicker, more reliable and more economical.
InstallationSAP transport
Control of the docu-ment allocation via :
. Documents for purchase order
. Documents for material of purchase order items
. BOM usage
. BOM alternatives
. Manufacturing auxiliary material

. Bill of material
- BOM header
- Position type
- Object merging
- BOM position
- Dissolving
Filter functions for documents
. Document type
. Document status
. Latest version
. Only released documents
. Remove duplicates
Output control
. View found document list
. Print at once
. Test function
. Preview with selection function
Confi guration
. Default user settings
. User exits for document search
. Variants of access
. Formular/Object type for cover page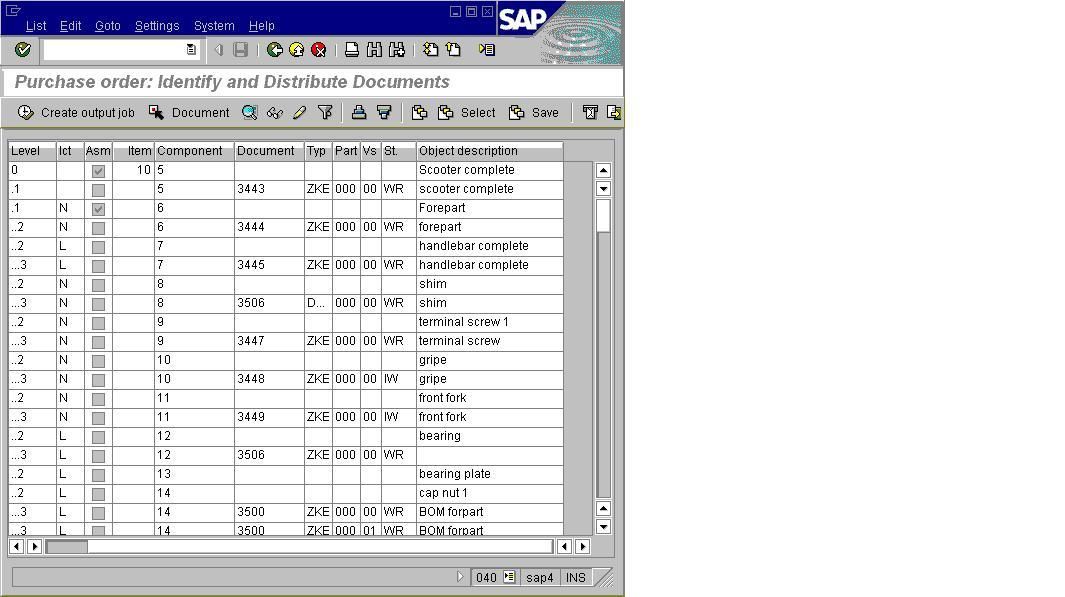 Output
. Via SEAL Systems DOM
. All printers and plotters of all manufacturers, brands and models
. Electronically as file, e-mail, CD or via WEB
. All current document storage formats