This SAP FICO tutorial explains to the SAP users the step-by-step procedures to check exchange rate types in SAP with proper screenshots.
Some important exchange rate types are:
Bank Buying Rate (G Type): This rate type is used when the bank is buying from Organization.
Bank Selling Rate (B Type): This exchange rate is used when the bank is selling to Organization.
Average Type (M Type): This is the average exchange rate.
SAP IMG Path
SAP IMG path to check the exchange rate types in SAP is:

SPRO > IMG > SAP Netweaver > General Settings > Currencies > Check Exchange Rate type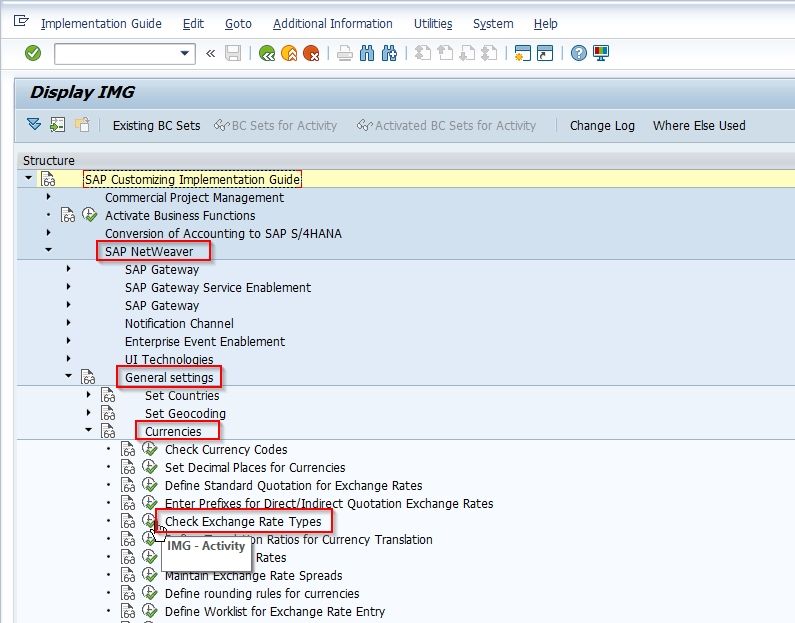 How to Check Exchange Rate Types in SAP?
Please follow the steps below for exchange rate types in SAP:
Enter the t-code OB07 in SAP Command Fields and press Enter to execute.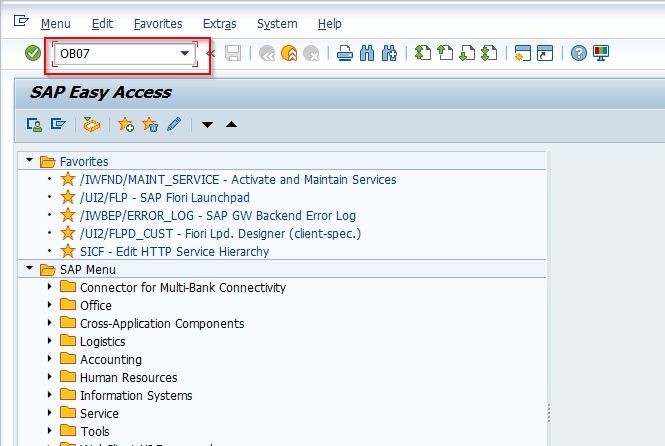 Next on the Change View "Currency Translation Exchange Rate Types": Overview screen, you will see the list of previously defined exchange rate types with all details.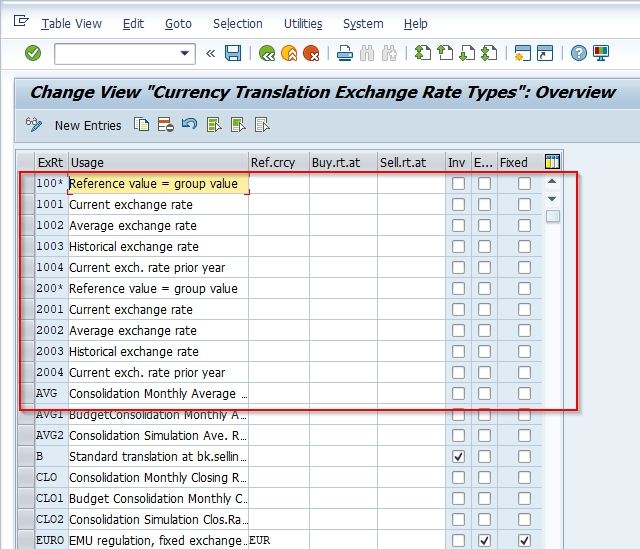 Next, click the New Entries button to create new exchange rate types or click the Edit icon to use predefined rate types in SAP. In this tutorial we are creating new exchange rate types.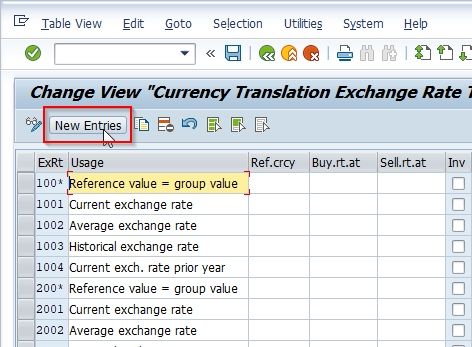 Next on the New Entries: Overview of Added Entries enter all the details according to your requirements: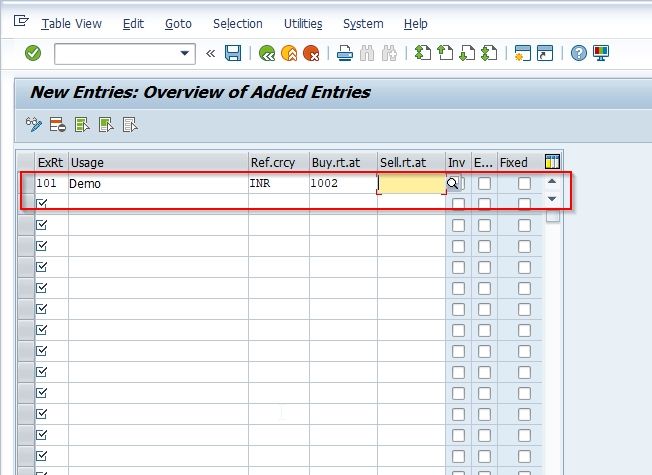 Now click on the Save button to save your configured details.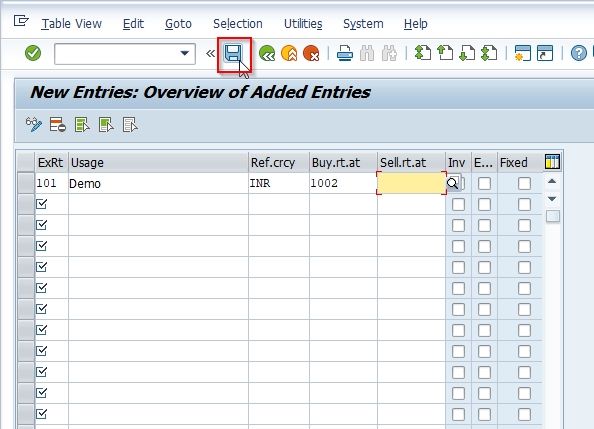 Select your Customizing Request code and press Enter to move to the next screen.

A message data was saved will be displayed on the bottom of your screen.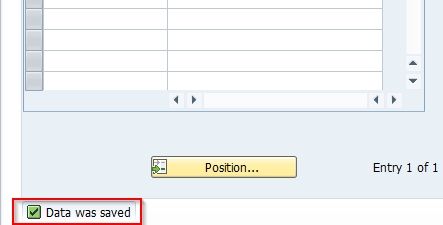 You have succesfully maintained Exchange Rate Types in your SAP System.